Who needs personal branding?
You with the red hat. And you with the white shoes. And that guy with a Claire Underwood-style haircut.
In short, everyone needs personal branding.
Whether we are aware of it or not, we are doing it by existing in the social virtual realm and leaving digital traces within it. We do it by posting on our private social media accounts. We do it by leaving comments and reviews.
Well, if we can't escape it, we should at least do it properly and in a systematic way.
So, we need to redefine the meaning of personal branding. It isn't a niche. It isn't an exclusive right (or obligation) of rich and famous people. It's what we do when we display our interests and expertise online (and we do it all the time). It's what people, potential employers, collaborators, colleagues will find when they Google our names.
Those reasons should be quite a stimulus for you to instantly create a personal blog to display your online personality in a consistent and organised manner. Google collects info about you anyway. Feed it with some information that you want it to devour.
Luckily, WordPress has made it a no-brainer, so you can do establish your personal brand without any previous knowledge in the field. Spend a couple of dozen dollars on purchasing unique domain and hosting for your blog, pick a theme and start writing, uploading, communicating.
It's not about content alone. The online experience is holistic – each and every detail speaks volumes, and all of them should function as a whole. That's why we decided to recommend you eight free WordPress themes that are ideal for your online presentation. Your writing, photos or whatever you do will fit in one of these themes ideally. All of them are fully responsive, so they will shine on any device. Plus, all of them are great both in functionality and appearance.
Before we start, here's a remark: there are many amazing themes that haven't been updated for quite some time now. As we at Awontis know all too well, abandoned things are not secure, so we won't recommend you those.
Writee

Don't be tricked by the name. It's not for writers only.
If you are a proud owner of a decent camera and want to blog about fashion, travel, food, photography or any other trendy topic, you'll want your blog to be visually effective. This theme captures the greatest strengths of your photos, with a pixel perfect design, custom widgets and a full width slider.
Twenty Sixteen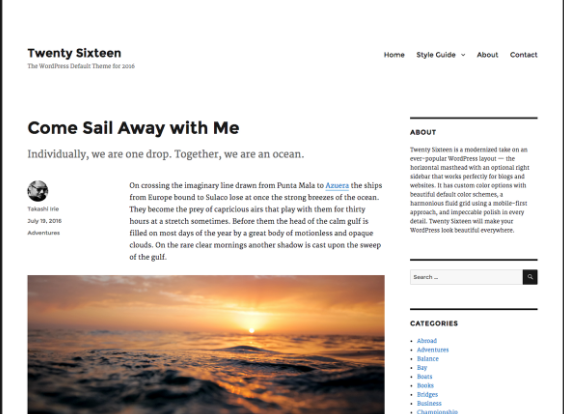 Before you think this is outdated, think again. Classic things never get old. This theme is perfect for a personal blog that relies both on imagery and text. We would recommend you the newest default WP theme – Twenty Seventeen – but it's best for owners of cafes and restaurants. For bloggers, not so much.
Twenty Sixteen as well as its predecessor Twenty Fifteen are simple, harmonious and user-friendly themes with unobtrusive typography, white space and neatly displayed visuals.
Hemingway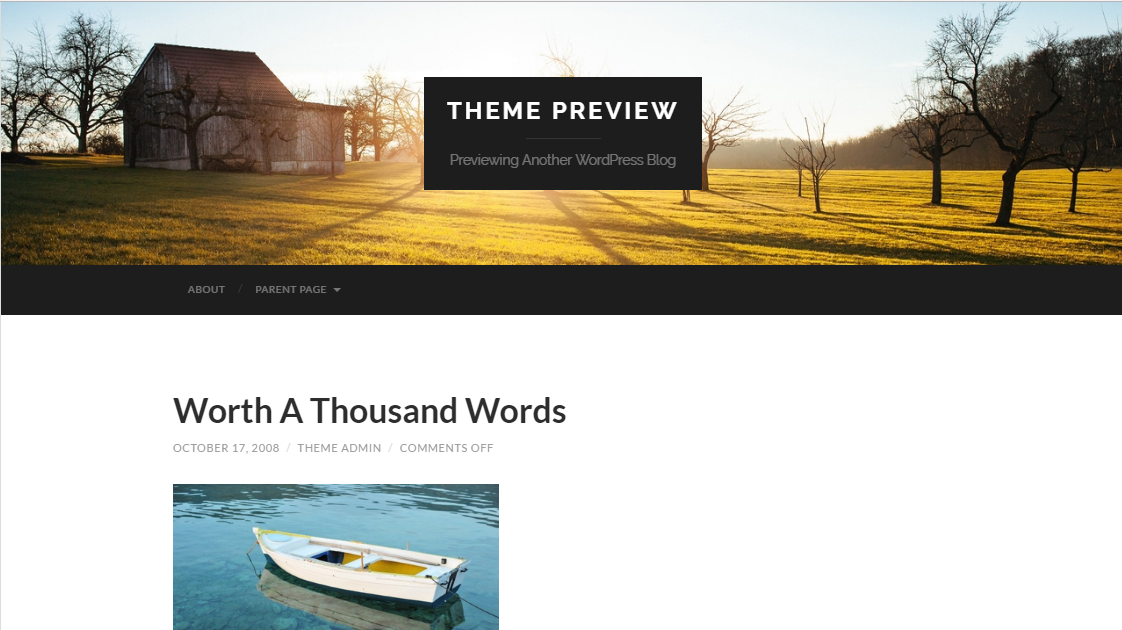 This theme has been popular with bloggers because it's clean and beautiful. It has a two-column content, a full width header image with ultra trendy parallax scrolling effect. (To see what parallax scrolling effect is, check out this w3schools' demo.)
Its author, Anders Noren, is known for his minimalistic approach. You can check out his other popular themes on his personal website. All of them are great.
Writr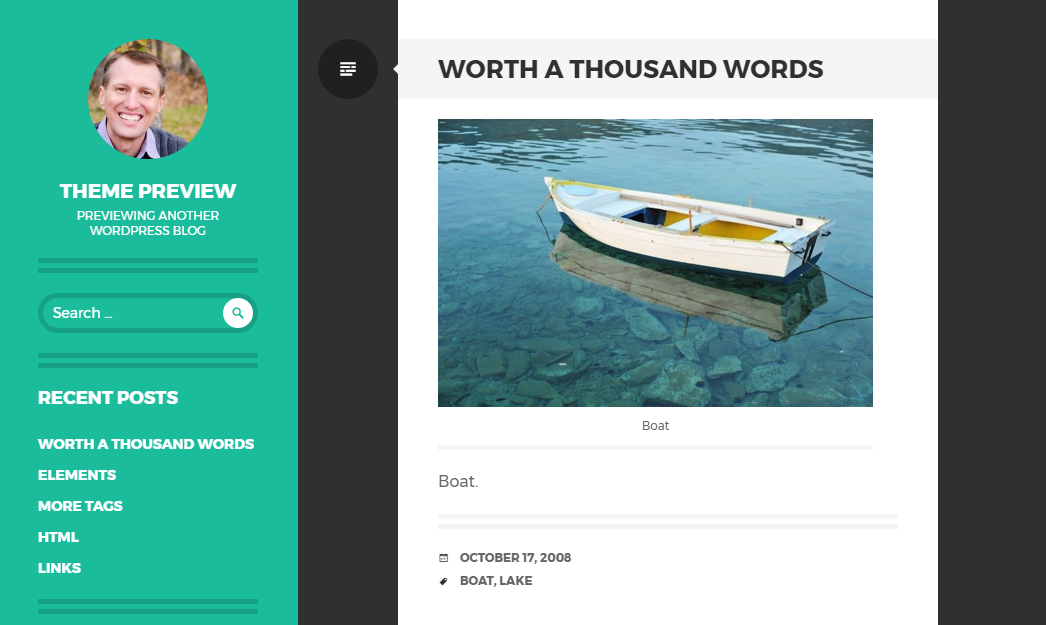 Want to blog but aren't really fond of writing long editorials? Like to post short comments rich with multimedia flavor? This theme is the one that will suit you, as it was created in a tumblelog style.
You don't have to use this default turquoise color (highly effective though it is). There are also blue, green, gray, purple and red variations. And your photo, pulled from Gravatar, will be on top of it, which makes for an excellent asset for personal branding.
RokoPhoto Lite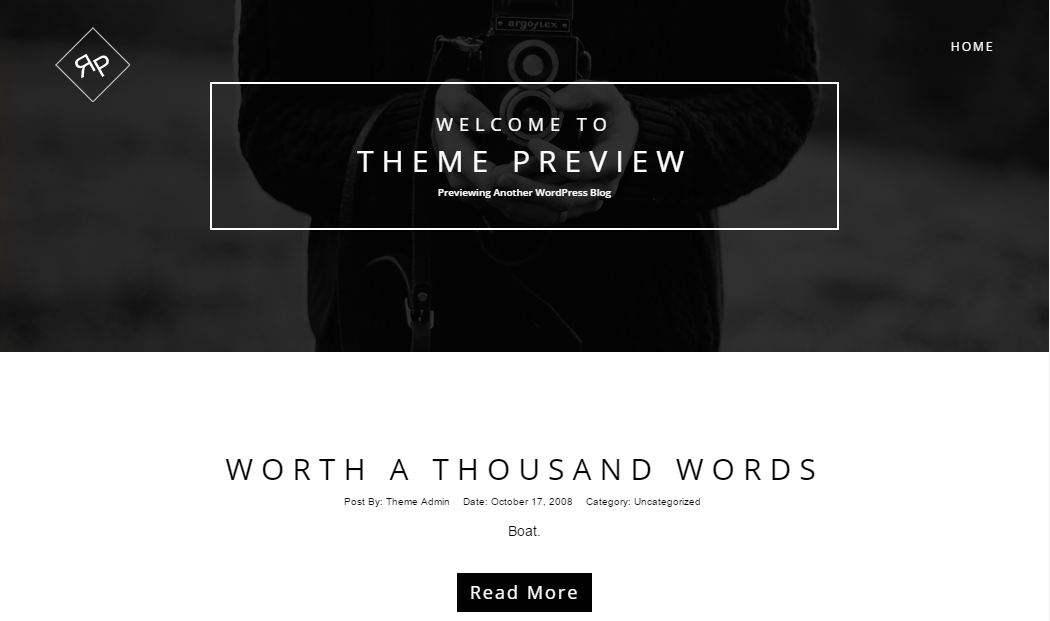 Photographers, make no further delay. Your blog will be a showcase of your strengths, and this theme will help it.
It's stylish in a classic, timeless way, with black and white design that won't distract visitors from your photos, but will provide them with a nice undertone.
It has two types of sliders, a portfolio section so you can easily bring the visitors to learn who's behind those amazing photos, as well as a built-in contact form to help you collect those precious email lists.
Avani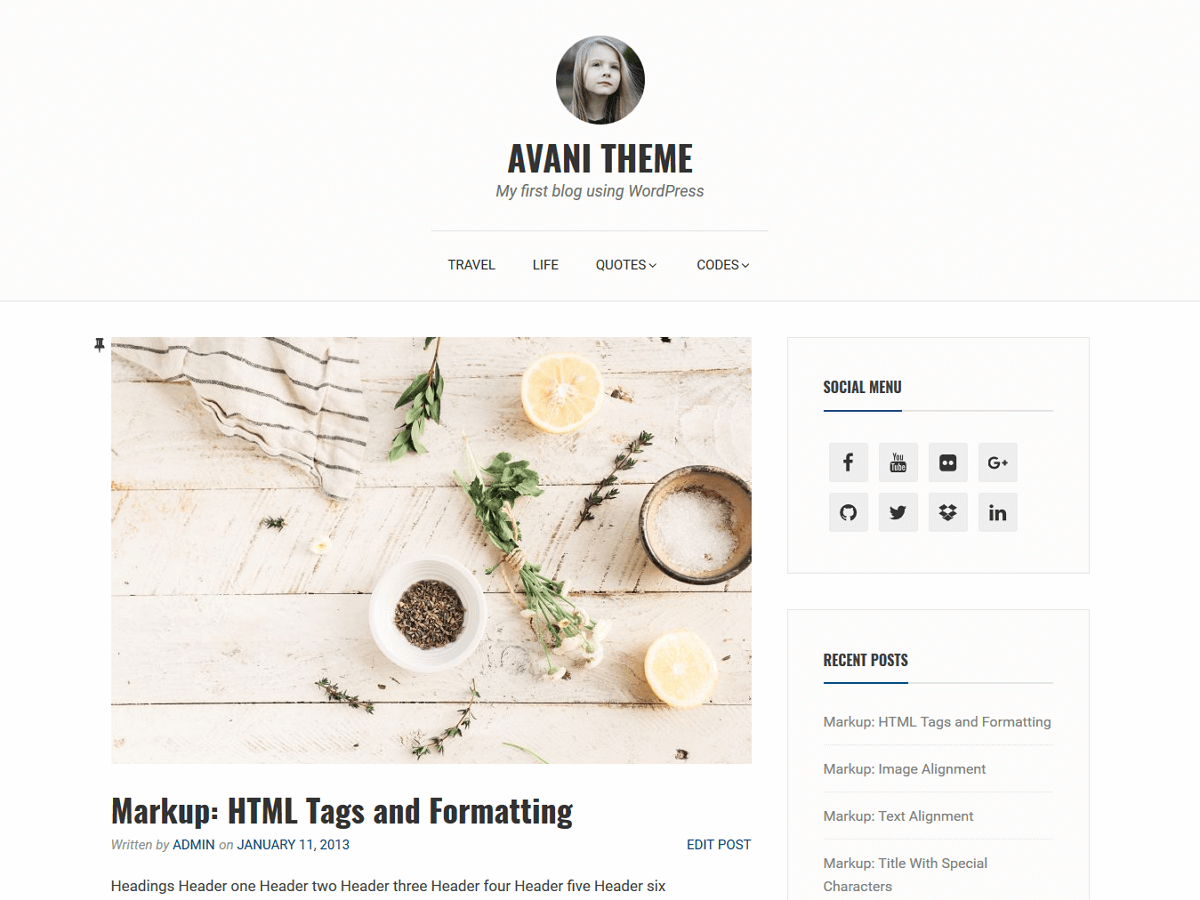 If writing is the center of your online activity, and you need a nice and sleek place to do it, this is an option that will really do justice to what you have to say. It is easy to read and, as well as most of the themes for writers, it has nice typography that works well with the eye.
It isn't very popular (which is kinda weird). One reason more why you should give it a try. It's not like you want your blog to look like anyone else's.
Tracks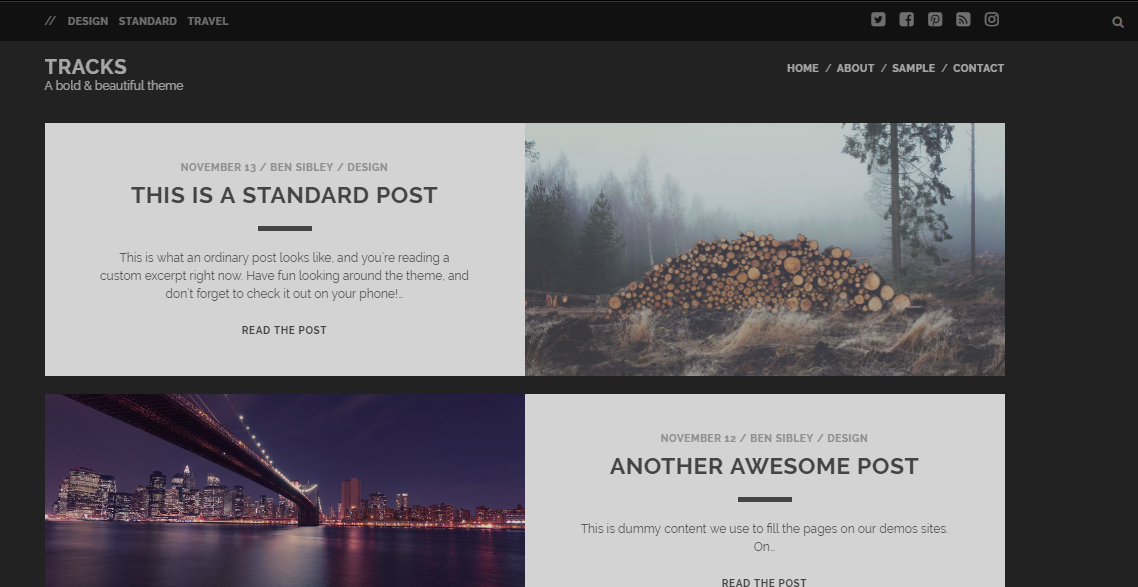 This is a magazine-style theme for a blog where you need a nice balance between your visual and verbal content. There are some premium layouts, but you can perfectly do with the entirely free version. Get a logo or create one using Canva templates, upload it and start blogging. Perfect for travel blogs.
Garfunkel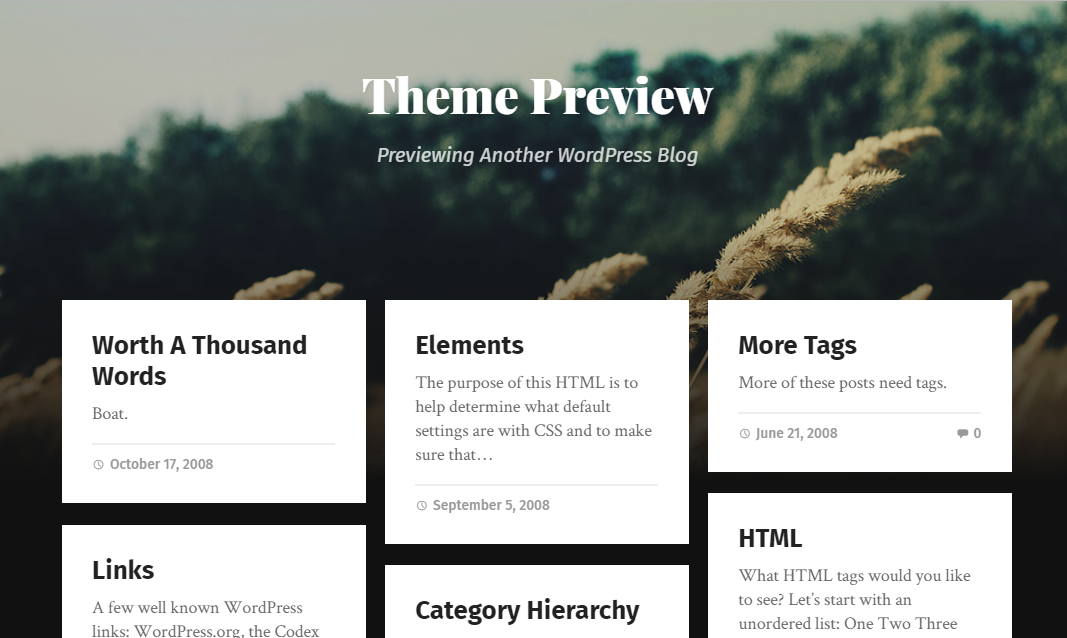 If you are fond of Pinterest, this theme resembles it in style and distribution of visual content. There are six post formats including a gallery slideshow. The theme has a preinstalled Jetpack plugin support for infinite scrolling, so the visitors won't have to click that tiresome Load More button. Just like the Writr theme, it's perfect for short, tumblelog content rich with visuals.
Which theme is your personal favorite? Let us know in the comments below.