As you already know if you have a WordPress powered website, WP is the biggest CMS platform in the world. It powers almost 60% of all websites while more than 28% of website content is managed by it. This means that WordPress manages over 66 million websites, while at least 17 blog posts are published through it every second.
In this kind of crowd, it's not easy to get noticed and that is where Search Engine Optimization WordPress plugins come into play. They are the ones that make visible whatever it is you have on your website to search engine algorithms, which in turn show the content on your website to those who search for it on Google, Bing, Yahoo, Ask.com, etc.
We have compiled a list of 5 best WordPress plugins for SEO, so stay with us.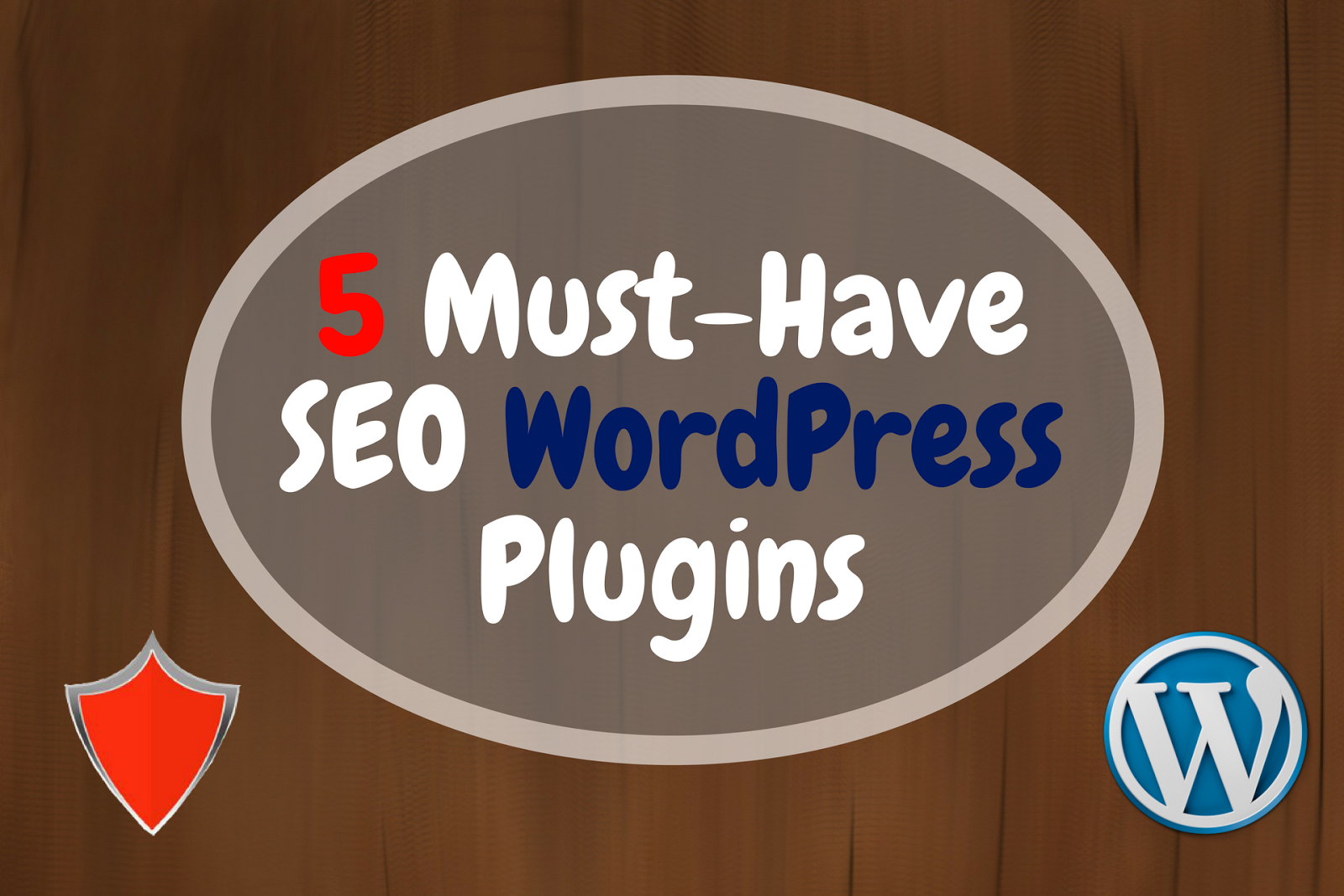 Yoast SEO

Yoast SEO is definitely one of the best WordPress SEO plugins available today – proven by the fact that it has been downloaded over 4.5 million times! The fact that it's free doesn't hurt either. Apart from improving your website's SEO in all aspects, this plugin goes that extra mile to take care of every technical optimization. Moreover it offers a wide variety of features that makes it an all-in-one SEO plugin.
Key plugin features:
Create better content: The snippet preview allows you to see how your page or post will look like in search results.
Page Analysis: This feature checks minute things such as length of the posts, a presence of a meta description and whether it contains the focused keyword etc.
Meta and link elements: With this plugin, you'd have the power to determine the pages which would be shown by Google in its search results and which won't be. While WordPress only exhibits canonical link elements on a page, Yoast SEO makes it available everywhere.
XML sitemaps: With its most advanced XML sitemaps feature, this plugin creates XML sitemaps automatically and informs Google and Bing of its existence.
Social integration: Yoast SEO comes equipped with Facebook OpenGraph implementation to link SEO and social media.
Multi-site compatibility: Unlike some other plugins, Yoast SEO is multisite compatible.
Breadcrumbs: This unique feature empowers you to develop easy navigation for both search engines and users.
All in One SEO Pack

First created in 2007, All in One SEO Pack is one of the all time most downloaded plugins for WordPress designed to help you optimize your WordPress site for SEO. It's easy and works out of the box for beginners (the free version), but there is also paid version with advanced features and an API for developers.
Key plugin features:
XML Sitemap support – submit your sitemap to Google and Bing and improve your SEO
Image XML Sitemap submitted to Google and Bing to improve your Image SEO
Google AMP (Accelerated Mobile Pages) support
Google Analytics support
Support for SEO on Custom Post Types
Advanced Canonical URLs
Redirect attachment pages to parent post
Automatically notifies search engines like Google and Bing about changes to your site
Built-in API so other plugins/themes can access and extend functionality
ONLY free plugin to provide SEO Integration for e-Commerce sites, including WooCommerce
Nonce Security built into All in One SEO Pack
Automatically optimizes your titles for Google and other search engines
Generates META tags automatically
Avoids the typical duplicate content found on WordPress blogs
For beginners, you don't even have to look at the options, it works out-of-the-box. Just install.
For advanced users, you can fine-tune everything to optimize your SEO
You can override any title and set any META description and any META keywords you want.
Compatibility with many other plugins
Translated into 57 languages
PHP 7 100% Compatible
Meta SEO

Meta SEO is a WordPress plugin which gives you full control over your WordPress website's SEO with accurate & advanced tools. There is a free version, but you can get more with the paid one.
Key plugin features:
Link title
SEO from content
Quick view dashboard
Ultra fast bulk edition
Image optimized in content
Filter your content
Add content for better SEO
Image rename
Start quickly
SEO for pro
Multilingual ready
Import SEO data
WordPress framework
Plugin update
Help your users with 404
Custom social sharing
Accessible to the final user
Image optimization
Rankie

Rankie is a WordPress rank checker plugin that will help you track WordPress rankings on Google keeping a close eye on each keyword position. As a WordPress rank tracker plugin WordPress Rankie will update keywords rank positions daily and generate powerful reports. It also incorporates a powerful research tool that generates valuable keywords lists Googlers are already using to search.
Key plugin features:
Track WordPress ranking on Google
Generate ranking reports
Keyword research tool (all languages supported)
Auto track searched keywords
4 different methods for locating positions
Daily report email
Ranking graph for each keyword
Easy filtering
Proxy support
Detailed action log
WPtouch

Mobile websites are not a luxury nowadays, but a necessity. Not having a mobile website design is going to harm your search engine rankings, and you might get thrown back several pages. All you haven't had the time or patience to make a mobile version of your site.
WPtouch is a mobile plugin for WordPress that automatically adds a simple and elegant mobile theme for mobile visitors to your WordPress website. Recommended by Google, it will instantly enable a mobile-friendly version of your website that passes the Google Mobile test, and ensure your SEO rankings do not drop due to not having a mobile-friendly website.
There are a free and a paid version of this plugin, both of them offer a lot on their own. The WPtouch administration panel and WordPress Customizer allow you to customize many aspects of its appearance, and deliver a fast, user-friendly and stylish version of your site to your mobile visitors, without modifying a single bit of code. Your regular desktop theme is left intact, and will continue to show for your non-mobile visitors.
A quality WordPress SEO plugin is a must for every WordPress site. Though many WordPress theme frameworks come with their set of SEO settings, it is recommended to use a plugin instead of using the built-in theme SEO functionality because if you change your theme in the future, you, will lose all your SEO settings. Make sure that you use a quality SEO plugin but not overdo it with many SEO plugins, it is recommended to keep only one SEO plugin per site.
A must is also protecting your WordPress powered website and that is why you should contact Awontis today! We will keep you safe.