As you already know if you have a WordPress powered website, it is the biggest CMS platform in the world. Nearly 60% of all websites are powered, while more than 28% of website content is managed by it. This means that WordPress manages over 66 million websites, while at least 17 blog posts are published through it every second.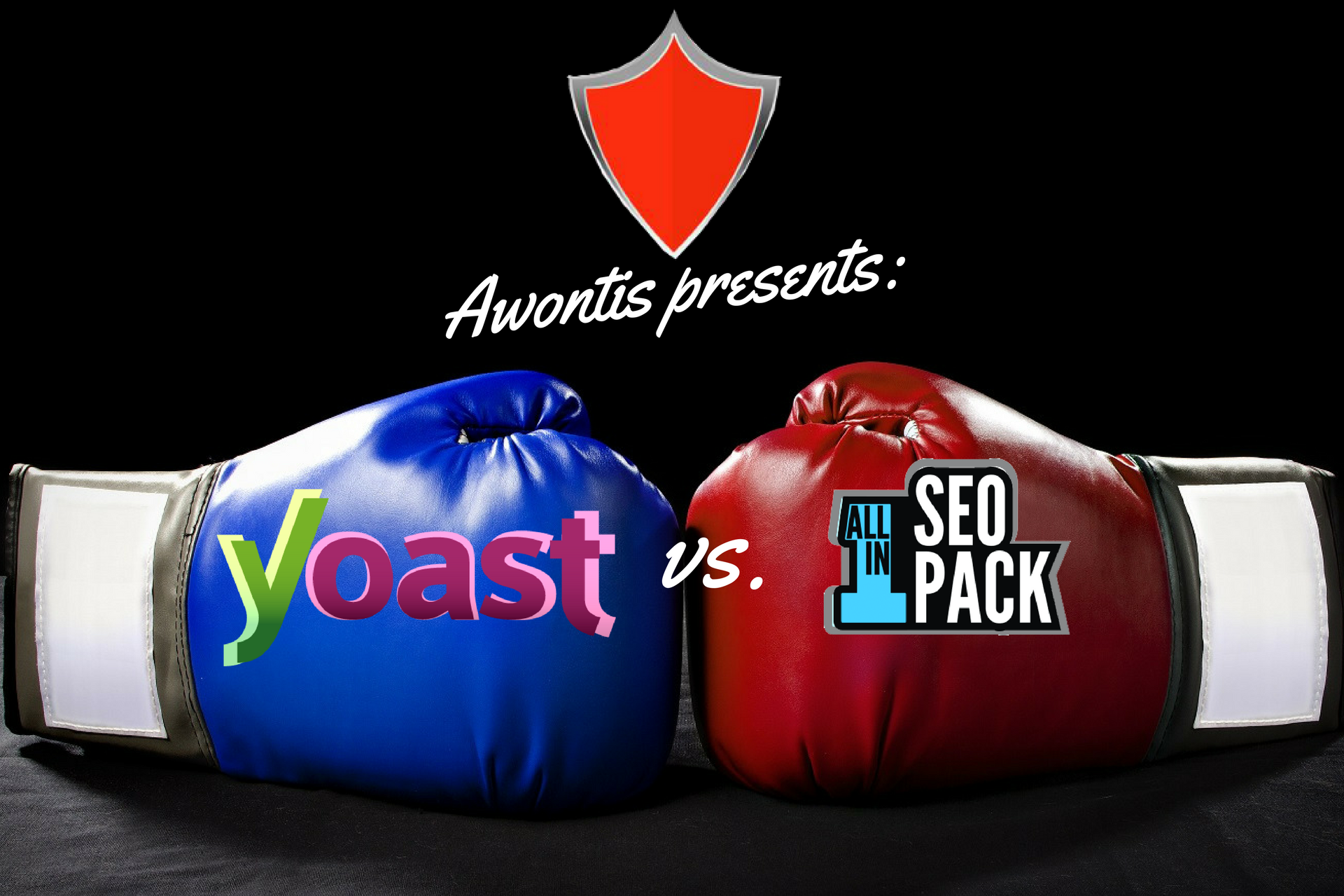 In this kind of crowd, it's not easy to get noticed which is where Search Engine Optimization WordPress plugins come into play. They are the ones that make visible whatever it is you have on your website to search engine algorithms, which in turn show the content on your website to those who search for it on Google, Bing, Yahoo, Ask.com, etc.
In one of our previous posts we have compiled a list of 5 best WordPress plugins for SEO, but now we will compare the two most famous among them: Yoast SEO and All in One SEO Pack. Keep reading!
Yoast SEO

Yoast SEO is definitely one of the best WordPress SEO plugins available today – proven by the fact that it has been downloaded over 4.5 million times! The fact that it's free doesn't hurt either. Apart from improving your website's SEO in all aspects, this plugin goes that extra mile to take care of every technical optimization. Moreover it offers a wide variety of features that makes it an all-in-one SEO plugin.
Key plugin features:
Create better content: The snippet preview allows you to see how your page or post will look like in search results.
Page Analysis: This feature checks minute things such as length of the posts, a presence of a meta description and whether it contains the focused keyword etc.
Meta and link elements: With this plugin, you'd have the power to determine the pages which would be shown by Google in its search results and which won't be. While WordPress only exhibits canonical link elements on a page, Yoast SEO makes it available everywhere.
XML sitemaps: With its most advanced XML sitemaps feature, this plugin creates XML sitemaps automatically and informs Google and Bing of its existence.
Social integration: Yoast SEO comes equipped with Facebook OpenGraph implementation to link SEO and social media.
Multi-site compatibility: Unlike some other plugins, Yoast SEO is multisite compatible.
Breadcrumbs: This unique feature empowers you to develop easy navigation for both search engines and users.
Pros and cons:
Yoast SEO is as popular as it is because it offers a lot of flexibility with your website's content, setting up titles, meta-descriptions, as well as Social Media sharing information for each post. Moreover, you can set up a sitemap, add basic schema – and it's all pretty beginner friendly. However, in their quest to facilitate newcomers in using Yoast, the creators have basically hidden all the advanced options – making you manually turn custom fields on.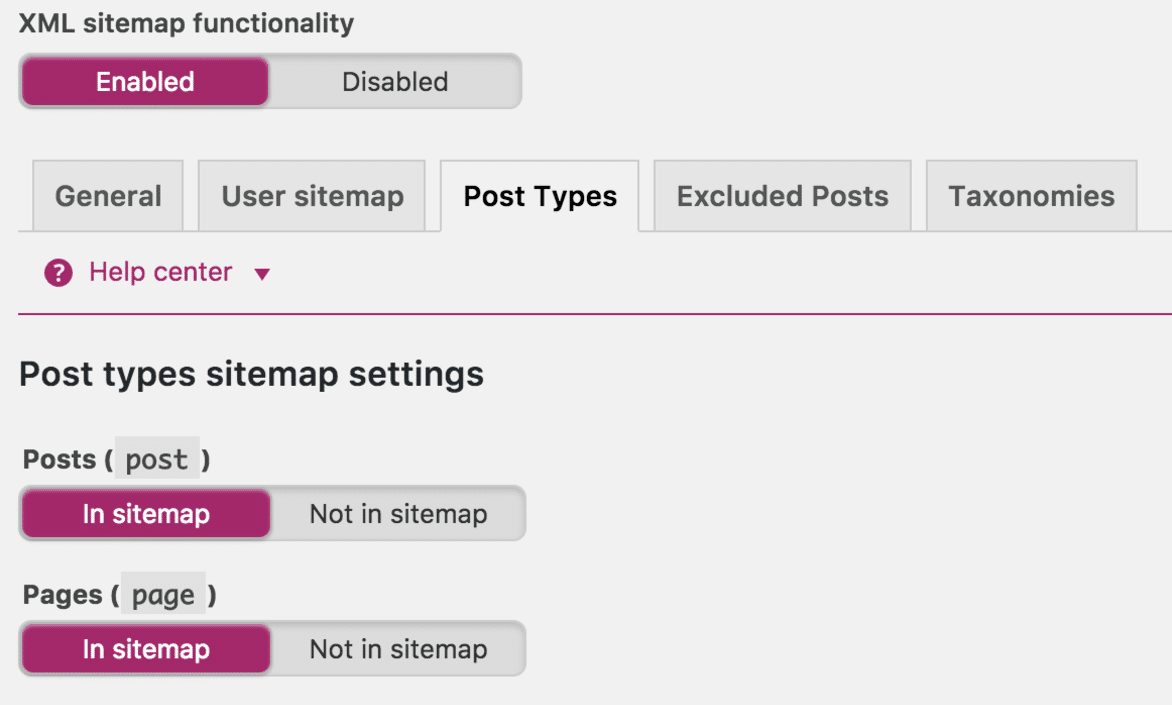 Also, Yoast SEO and readability recommendations should be taken with a grain of salt seeing as they often encourage keyword stuffing or disregard the importance of LSI, etc. If you use Yoast SEO, especially as a WP beginner, you should take these suggestions as exactly that – only suggestions. Otherwise, either replace the SEO plugin you're using or change the way you do things on your website.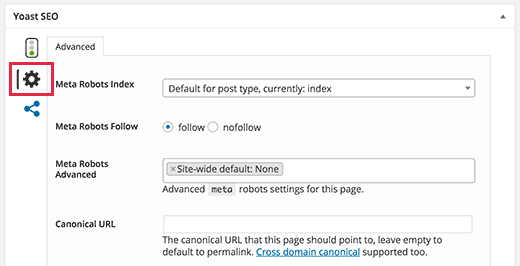 All in One SEO Pack

First created in 2007, All in One SEO Pack is one of the all time most downloaded plugins for WordPress designed to help you optimize your WordPress site for SEO. It's easy and works out of the box for beginners (the free version), but there is also paid version with advanced features and an API for developers.
Key plugin features:
XML Sitemap support – submit your sitemap to Google and Bing and improve your SEO
Image XML Sitemap submitted to Google and Bing to improve your Image SEO
Google AMP (Accelerated Mobile Pages) support
Google Analytics support
Support for SEO on Custom Post Types
Advanced Canonical URLs
Redirect attachment pages to parent post
Automatically notifies search engines like Google and Bing about changes to your site
Built-in API so other plugins/themes can access and extend functionality
ONLY free plugin to provide SEO Integration for e-Commerce sites, including WooCommerce
Nonce Security built into All in One SEO Pack
Automatically optimizes your titles for Google and other search engines
Generates META tags automatically
Avoids the typical duplicate content found on WordPress blogs
For beginners, you don't even have to look at the options, it works out-of-the-box. Just install
For advanced users, you can fine-tune everything to optimize your SEO
You can override any title and set any META description and any META keywords you want
Compatibility with many other plugins
Translated into 57 languages
PHP 7 100% Compatible.
Pros and cons:
All in One SEO Pack can boast about having slim, bloat-free interface, which helps the user get their bearings really quickly upon first start using it. To prove the point, it's good to know that its features aren't turned on by default. It's up to the user to decide which modules they want to see and use – and turn them on – and which they don't.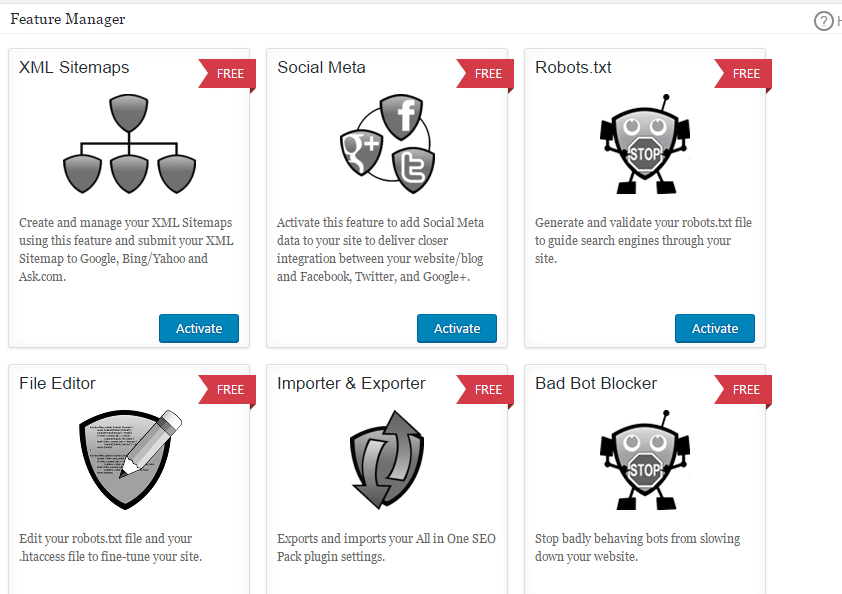 Furthermore, when it comes to setting up SEO for individual posts, things are much simpler here – you can edit the title and description, but there is no content analysis or SEO scoring. What is more, you can use All in One SEO Pack's advanced tools to control indexing and search engine following as well as turn it off for a particular post. If you also require a Social Media feature, simply enable the addon and you will be able to set custom images and descriptions to be used by Facebook and Twitter for your posts.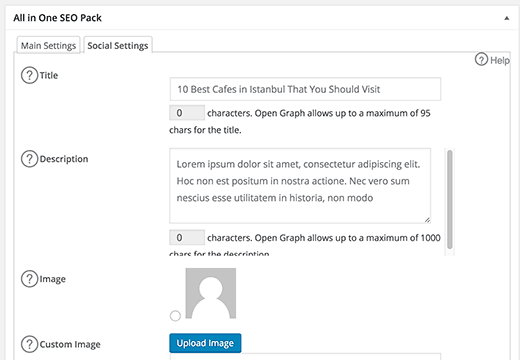 To help you decide which one is the winner in Yoast SEO vs. All in One SEO Pack, you first need to honestly examine your (or another user's) capabilities and experience as well as your website needs. Only in accordance with these criteria will you be able to find the right fit. On the one hand, if you don't want to bother with filtering the specific features, but will go with all the features considered needed for all websites, then Yoast SEO is a good choice for you. On the other, if you already have some picture of what is it that you need, and want to build your SEO plugin up by adding additional fields and options as required, then go for All in One SEO Pack.
Finally, should you need to protect your website from malicious behavior on the Internet and secure your online presence, contact us to keep your safe!